Here is a great idea for the whole family.
Hurry up and sign up for free, for a commemorative pin and T-shirt to walk 5 of the 20 trails listed in the 2008 Trails Guidebook by December 1.
Description:
Thousands of people like you have participated over the 14 years-over two thousand last year alone! Register to receive the 2008 Guidebook filled with 20 of the best hikes in the Regional Parks. Trails Challenge invites you to hike 5 of the 20 trails or 26.2 miles of trails listed in the booklet by December 1. Participants will receive the Trails Challenge guidebook, T-shirt, and a special gift. A commemorative pin will be sent after participants have completed the 'Challenge.' Kaiser Permanente is a major sponsor of this program, enabling us to offer the materials free for this special 15th Anniversary. (one packet per person while supplies last) Reg. Required: 1-888-EBPARKS (1-888-327-2757).
Sign up at the
East Bay Parks
website,
Trails Challenge
.
Here's a challenge for your business. Can potential new customers find your business on the Web? Can they find you for the services you provide or the products you sell? Learn how professional
Internet marketing
services can help get your website found online. Contact us for
Web marketing
help today. Be sure to ask for your free web analysis today.
posted by Jim W. @ 3/19/2008 11:24:00 PM
, links to this post
Local Search Marketing Online For Your Local Business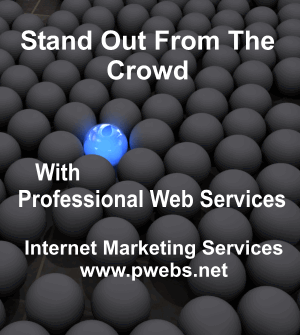 It's your business, do you want to be found online in the search results? Do you want more sales for your business?
Do you know the importance of having a professional website and being found online in the search engine results pages today? If you haven't considered the importance of having a local online website presence, then you are probably loosing ground to your competition and also loosing market share and customer sales. By not using the Internet channels to fully promote your business on the Web is like not having your business name published in the Yellow Pages twenty years ago. No one would ever have dreamed of doing that.
Well, who uses the Yellow Pages dinosaur today? The answer to this is, very few people use the traditional print Yellow Pages to find anything. The reason for this is the Internet and the search engines make it a piece of cake to find everything you want online. Need automotive repair; no problem. Need to find a dentist; once again at your online finger tips. Searching for an attorney in San Ramon; just a few keystrokes away.
Hey, isn't easier to see the information online in the search results, than trying to look at super small print in the Yellow Pages? Ask your friends, how many times they look up anything in the Yellow Pages or do they go to their local computer and go online and do a search in Google, Yahoo, or Microsoft Live Search websites? So, do you want new customers to be able to find your business in Google, Yahoo, and Microsoft Live Search results? Read more about local Internet marketing for San Ramon, Dublin, Danville, Pleasanton, and Livermore. Get your business found on the Web. Bring more customers and start increasing your sales today. Contact us for a free online marketing analysis for your business.